Read Time:
2 Minute, 30 Second
A former journalist with the Kenya Television Network (KTN) has joined the crowded race for the Malindi Parliamentary seat currently held by outspoken legislator Aisha Jumwa.
Jamali Gaddafi, 35, declared his bid for the seat that has already attracted seven other contestants while attending a religious function in Malindi town Monday. Jumwa will not defend the seat as she is seeking to succeed Kilifi Governor Amason Kingi.
Others who have so far declared their candidature for the Parliamentary seat include former MP William Mtengo, Coast Development Authority Chairman Philip Charo, Coast Water Agency Development Authority board member Amina Mnyazi.
Also in the race to succeed Jumwa are Kenneth Karisa of the Karisa Foundation, Kenya Ports Authority Sports Officer Lenox Safari Pande and Jumwa's political strategist Amir Mugaisi.
Gaddafi, Charo, Mnyazi, Karisa and Pande defected to the Orange Democratic Movement when Party Leader Raila Odinga visited Malindi recently and are expected to fight it out for the party's ticket while Mtengo and Mugaisi will contest on the newly registered Pamoja African Alliance (PAA) and the United Democratic Alliance (UDA) respectively.
Gaddafi rose to fame in 2015 when he emerged the winner of the KTN Presenter Season Two reality show held at the Standard Media Group Headquarters along Mombasa Road, Nairobi.
Addressing journalists after the function, Gaddafi expressed confidence that the orange party would conduct fair nomination and promised to give his rivals in the party a run for their money.
"I know ODM is a democratic party which will conduct free and fair primaries in which I am confident I will emerge the winner," he said adding that he would also support whoever wins the party's ticket for the gubernatorial seat.
He called on the youth to support his bid saying he was one of their own as opposed to the other contestants whom he described as elderly.
"We have for a long time given opportunities to older politicians but this time we want youthful leaders like me who shall defend the interest of our lot," he said, while being flanked by his father, Mr Jamal Sheikh, who has unsuccessfully sought the seat in the past.
Sheikh, threw his weight behind the Registrar of Political Parties for declaring that it would deny party losers in party primaries a chance to vie as independent candidates saying the move would strengthen political parties.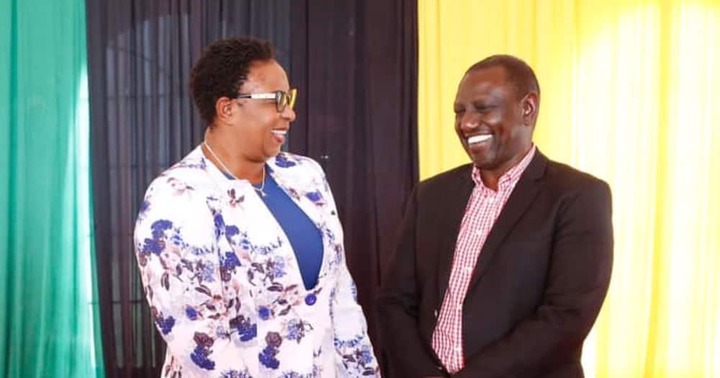 He urged his son's political competitors in ODM to accept defeat and support the winning candidate during the party primaries.
He at the same time castigated Kilifi Governor Amason Kingi for abandoning ODM to form PAA, saying the move was selfish as it was aimed at making him (Kingi) politically relevant after completing his second term as governor.
"What does Kingi think he can do to help his people after completing his gubernatorial terms? His ambitions are driven by selfish political interest PAA is just his personal party," he said.