Read Time:
2 Minute, 4 Second
With only 7 months to the 2022 General Election, the New Democrats party is fast rolling out its plans to deliver a free, fair and credible nomination exercise per Independent Electoral and Boundaries Commission (IEBC).
The party has been opening offices across the Country to attract more aspirants who have declared interest in the seat.
On Tuesday, Dr Thuo Mathenge who is eyeing Nyeri gubernatorial seat held a meeting with various aspirants at Safari park offices and declared nominations will be conducted fairly and credibly.
He shared with them the roadmap to the 2022 General Election and set out targets after the August elections.
He advised aspirants to monitor political temperatures in the country and they must be cautious of what they say to avoid chaos.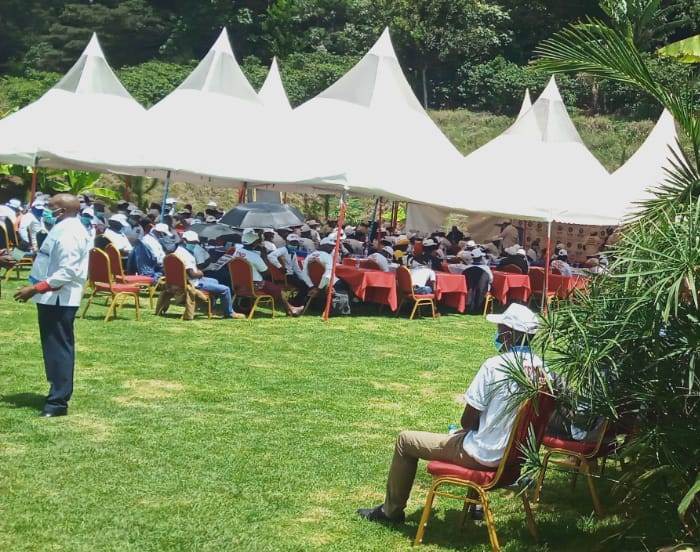 He said TND was aiming to win between 50 to 150 parliamentary seats in the 2022 elections to give the party more bargaining power during formations of coalitions after the 2022 General Election.
"We want to win as many seats as possible because we want to form a coalition government with other parties. This is because the government will be formed by a coalition of parties and not a single party," he said.
Thuo further said that the party has no intentions to dissolve and join other entities but will only join a coalition of parties as a partner.
The party will field candidates in all levels from MCA to the president, he noted.
"TND is the party to watch not only in Mount Kenya but across the Country, already we have candidates flocking our offices seeking to be members and we are vetting them, "he said.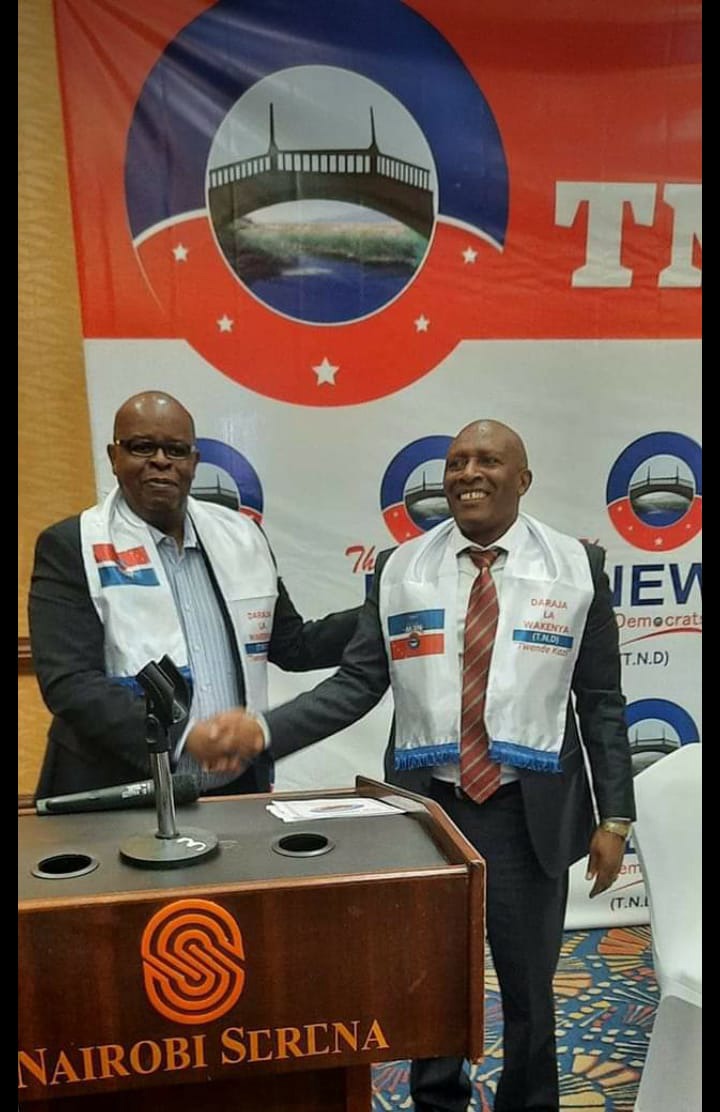 TND Deputy party leader Jimmy Kibaki and National chairman Thuo Mathenge
The Party has an MP in parliament and 13 MCAs across the country and has candidates in upcoming elections.
"We are in talks with key political figures across the country to join our party ahead of the 2022 elections. TND will be the party to watch," he said.
Jimmy Kibaki is the deputy party leader while President Uhuru Kenyatta's cousin Simon Gathecha is a member of the party at a national level.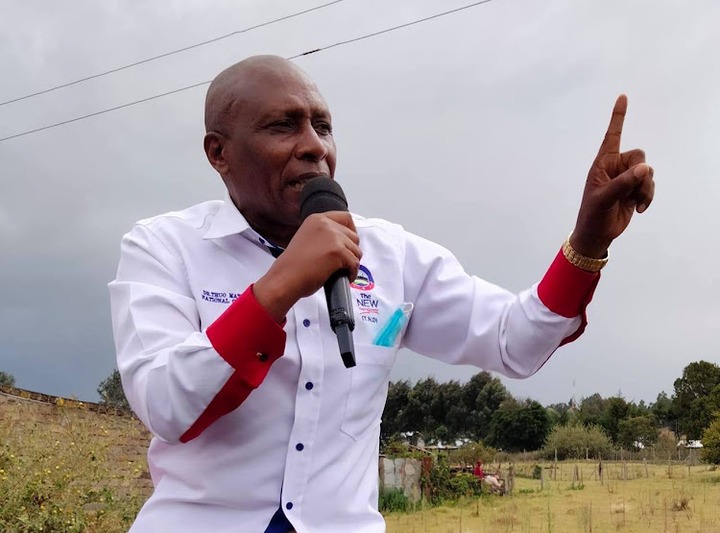 Dr Thuo Mathenge
The New Democrats Party, TND, is a Kenyan political party founded to give Kenya a new, alternative and people-centered leadership that ensures positive governance in the spirit of the new constitutional dispensation.
Hon David Sudi is the party leader, Hon Fredrick Muthangya, secretary-general while Benjamin Gakuru is organizing secretary among others.