Among them includes Jose Gatutura, Samidoh, Mary Wangechi,Dj Afro, DJ Fatxo,Dishon Mirugi,Muthee Kihenjo and Junior Wa Githogoro who is their chairman among others. The event was held at Sahara West hotel.
The race to unseat Nyandarua governor Francis Kimemia is heating up with the entry of former Secretary Cabinet secretary Sicily Kariuki who recently resigned.
The former Cabinet Secretary has received the backing of Nyandarua finest artists, church leaders, comedians as well grassroots mobilizers.
Among them includes Jose Gatutura, Samidoh, Mary Wangechi,Dj Afro, DJ Fatxo,Dishon Mirugi,Muthee Kihenjo and Junior Wa Githogoro who is their chairman among others. The event was held at Sahara West hotel.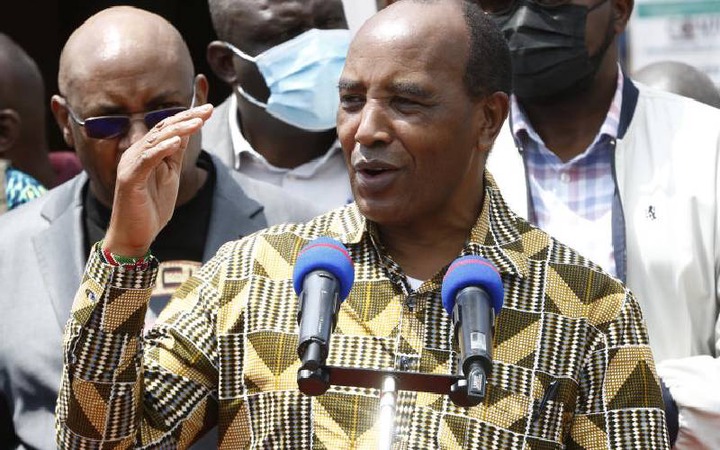 The artists last year held a press briefing event had accused Kimemia administration of laxity and politicking instead of initiating development projects such as infrastructure.
Sicily Kariuki recently resigned from her docket to contest for the seat.
During a recent interview with the media, Sicily Kariuki said that she is ready to liberate her electorates from bad leadership as well as a dictatorship.
"I am going for nothing less than the top seat. The county has lagged in terms of development because we do not work as a team. The governor has been leading single-handedly," she said.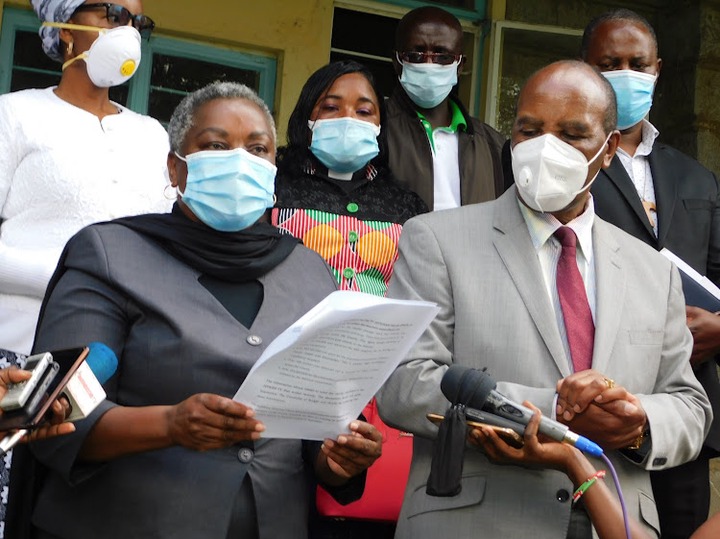 She added, "We have billions allocated to Nyandarua and other counties but we can't see any tangible projects the current administration has invested in, our potatoes are rotting in farms due to bad roads and we are ready to change the narrative in august,"
According to Junior wa Githogoro(chairman), Nyandarua electorates should support a women governor to serve them.
He said that its time for a change and having a lady governor will be the best thing ever, terming her as passionate and caring.
He said that Sicily Kariuki has initiated several development initiatives in Nyandarua that include mega irrigation projects in the arid areas as well as lobbying for universal health coverage.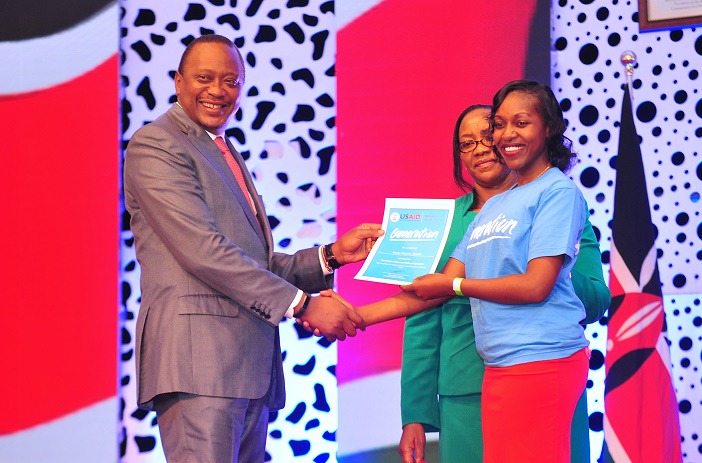 He rallied the Jubilee party leadership to consider issuing her with a direct ticket as she is the people's choice considering her international links with investors.
"Her experience will help the youths and small-scale traders in creating more jobs that will uplift the economy of Nyandarua County, "he said.
Political analyst cum columnist Jeremiah Maigua has said that former CS is keen on dethroning Kimemia whom electorates have termed as a deep state due to his long-standing in the government.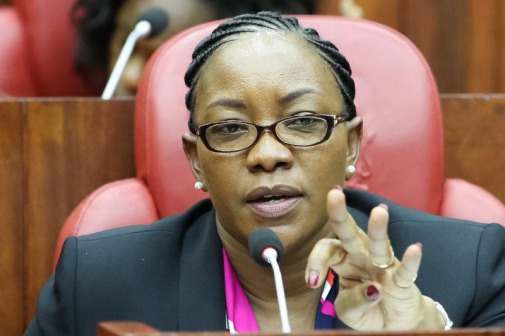 "Before she was transferred from the Health ministry, Kariuki organized a series of medical camps in the region and she also oversaw the construction and opening of Ndaragwa Kenya Medical Training Centre among other projects, "he said.
He added that Sicily Kariuki recently toured the Sh200 million Karagoini water project in the Ndaragwa constituency and this gave her political mileage.
"Sicily Kariuki has been the force behind the construction of the Sh100 million Rutara dam being put up at Milangine Sub-county and the electorates are happy with her administrative skills, "He said.
Others claim that the fact that she has never been caught in a scandal is also a plus to her candidature.
Last year, a lobby group consisting of politicians, civil society and faith-based organizations led by Former Deputy Governor, Waithaka Kirika, accused the anti-graft watchdog of turning a blind eye on the massive corruption that had characterized Kimemia's Administration, with many reported cases going uninvestigated.
Under the hashtag #SetNyandaruaFree, the team accused EACC, the Directorate of Criminal Investigation (DCI) and the Senate of not taming the governor's 'appetite' for public funds.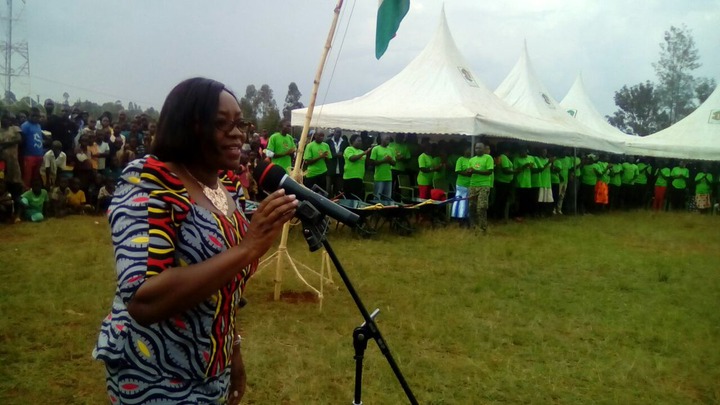 "The misappropriation of Sh.14.4m on the Investors conference that never took off, Sh. 51m branding scandal in 2019, the Sh.500M single-sourced road machinery and equipment and Sh. 400m Covid-19 intervention funds among other charges have gone uninvestigated," the former deputy governor said.
It reported that after the demonstration, the EACC Central Region Officers visited the County offices for an investigation of allegations of misappropriation of Sh. 51m branding tender awarded to a company suspected to be registered under the son of one of the County senior officials.