Pinky Ghelani's daughter Ariyana Raj delivered an amazing speech on behalf of her mother at Women of Influence Awards organised by SBM Bank.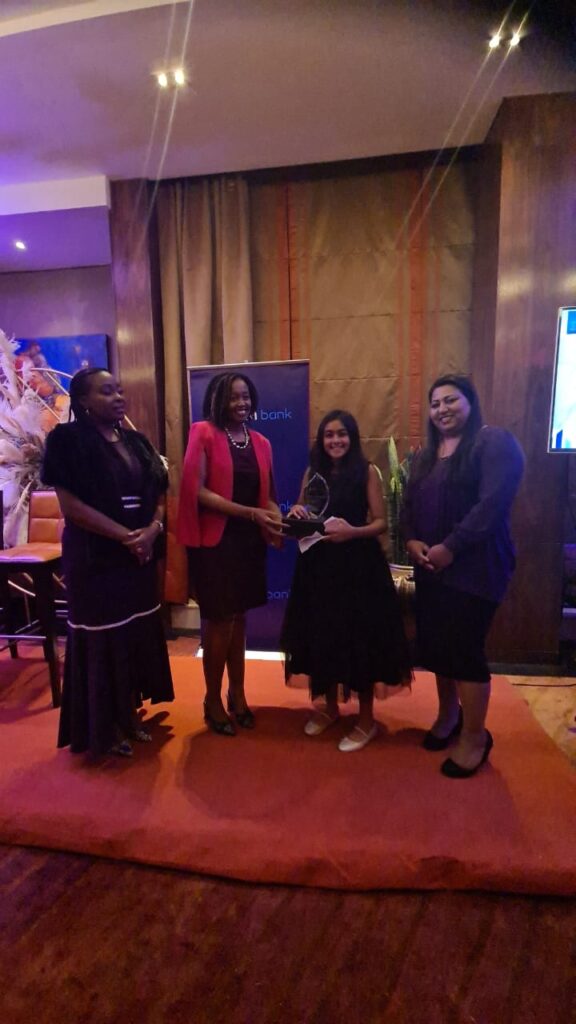 Ariyana described her mother as the most passionate and brave she knows, "My mother as you all know has a passion to empower women and she is always encouraging people to use their voice. She wants to say thank you to SBM Bank for giving her the opportunity to spread the word far and wide through YouTube.
I speak on behalf of young girls out there, through troubling times we need motivation to keep us going and we are able to find some amazing women in Kenya and Africa who can influence the future generations.
My mother is the most brave and passionate woman I know, I am the person I am today because of her. I encourage you to find your voice and speak about what you think," said Ariyana.
Pinky shared photos of the award on social media and captioned, "When we started the journey of @whatwomenwantke we wanted to create a safe space where women could come together to learn, empower, network, laugh, cry, heal, feel.. you name it! Our last pre-pandemic event was one of our biggest and when we couldn't do anymore events we had to switch it up so we decided to go online."