Read Time:
1 Minute, 24 Second
Artists drawn From Nyandarua County have been forced to retreat to the drawing board to strategize on the next move after they were left stranded following the stepping down of Sicily Kariuki in support of incumbent Francis Kimemia.
The artists had signed a comprehensive contract with a former minister to only perform in her campaign's rallies.
On Wednesday, More than 100 artists held a meeting in Nyandarua and decided to work together to make Nyandarua great again.
They didn't reveal the political direction they will take ahead of August.
Among those who were campaigning for Sicily Kariuki and attended the meeting include.
Samidoh, Jose Gatutura, Dishon Mirugi, Dj Afro, Dj Fatxo, Muthee Kihenjo, Njege nugu nugu,90k among others.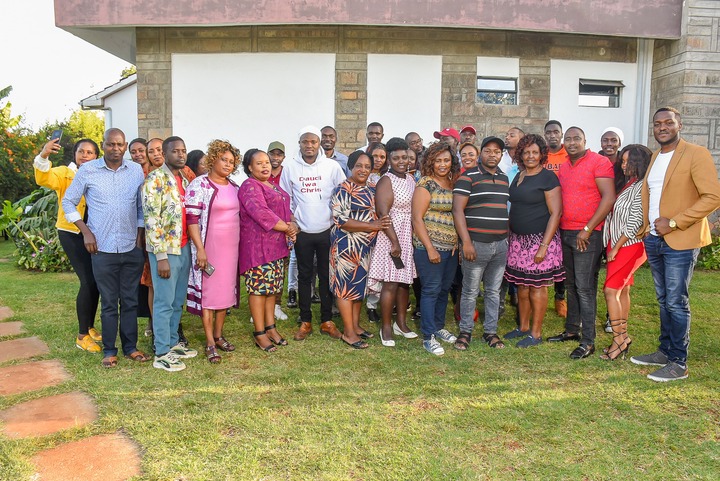 Those who spoke during the event castigated Sicily Kariuki for being swayed down by the political class to abandon the race that was well oiled.
"We were supporting Madam Sicily Kariuki and we had a contract with her and now that she is not in the race, we must strategize and give our people a political direction," they said.
They further maintained that their voice is much needed to ensure that an all-inclusive government is formed and the relevant stakeholders represented.
They had accused the government of Francis Kimemia of neglecting the art sector that has employed a lot of people in the County.
The artists further said that they will give their direction in a week on which side they will start supporting.\
"Sicily was our priority and she had shown qualities of a leader but since she has left we will decide on what next for us as we must make Nyandarua great," they said.