Read Time:
3 Minute, 4 Second
Detectives are hunting two individuals over Sh363 million that are allegedly meant to finance campaigns in Mombasa county.
Chrispus Macharia Waithaka and Mombasa Jubilee Secretary-General Nelson Akwaka are wanted people.
The individuals wrote a letter to a prominent Mombasa businessman whose brother is a Governor and close ally to Azimio Presidential aspirant Raila Odinga.
The letter was drafted by Nelson Akwaka in the supervision of Waithaka.
Money was meant to facilitate jubilee elections within Mombasa county.
"As per our earlier conversations we intend to do a thorough campaign for our aspirants and to drum up support to Azimio Presidential aspirant Raila Odinga, our estimated budget is Sh363 million. Kindly fast track the process," Reads parts of the letter.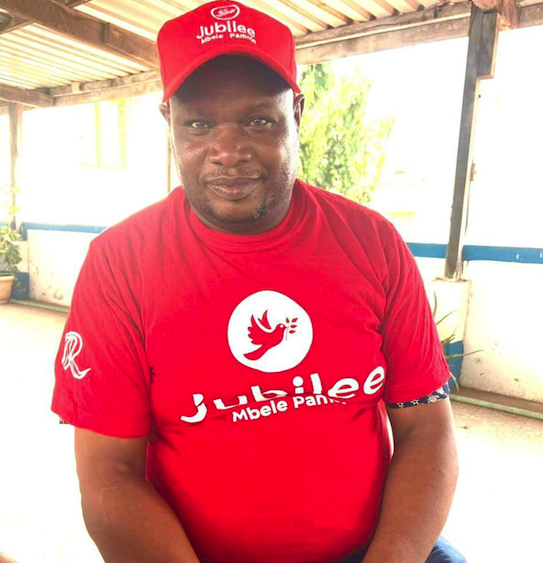 Chrispus Macharia Waithaka alias Bulldozer
Waithaka has been going round asking prominent tycoons who need a favor that he will connect them to statehouse and get their issues solved.
One of the irate officials from Nairobi who sought anonymity due to sensitivity of the matter said that the issue has attracted a lot of tension and the said people might be arrested.
"This is a serious case and a lot of people are involved. We have written to DCI and EACC, what we are waiting for is directives," she said.
An irate Mercy Wambua said that the party rules are very clear and one should con or extort money from individuals with the aim of helping them.
"We are so shocked we have received numerous complaints from key individuals about the characters of Waithaka, he is not in the race and we wonder why all this." She said
A senior detectives based at DCI headquarters admitted that the matter is under investigations and once completed the individuals will be arrested and arraigned in court.
"Yes we have that case on our desk, our cybercrime detectives are analyzing each and every station including Akwaka signature specimens. According to our primarily investigations this guys have a case to answer." He said
Peter Waruru, one of the affected individuals, said that Waithaka has been going around holding fake meetings, taking pictures and videos and sending them to some sponsors with the aim of conning and extorting money from them.
"We wonder whether our faces are being sold without our knowledge. We thought that he has good connections at State House, little did we know that he is a serial fraudster," said Waruru.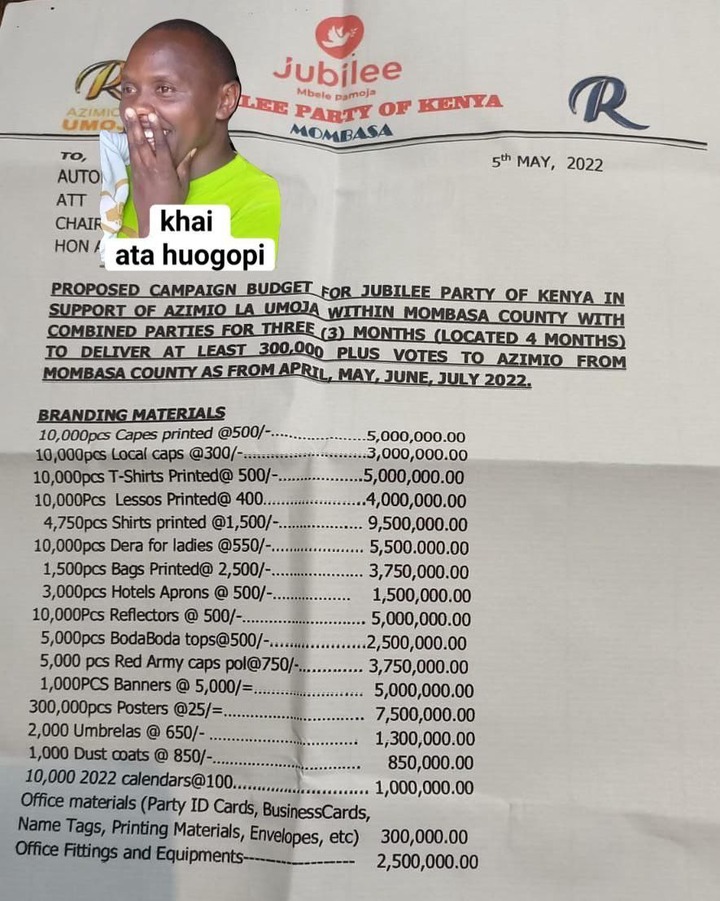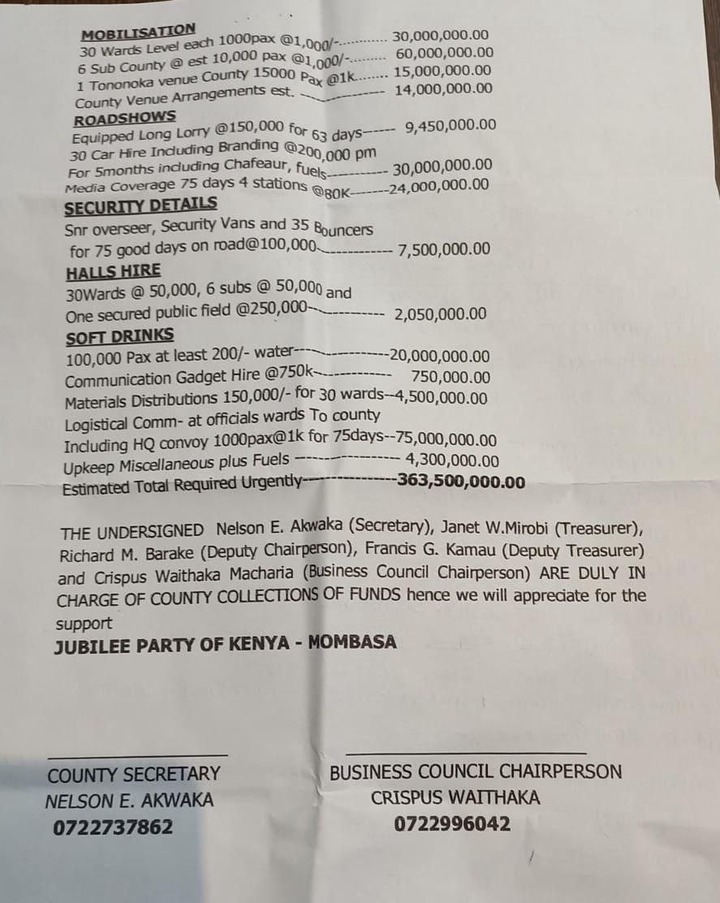 The letter written by Chrispus Macharia Waithaka and Nelson E. Akwaka asking for a fund of Sh363m in order to drum up support for Jubilee elections in Mombasa
Waithaka's close ally and confidant confirmed that he is doing what it takes but he must make money.
"He is my very close friend I walk with him daily he has taken an oath that this is a do or die and they must make money and will use statehouse connections and Raila Odinga's name to make money so long as they don't kill or threaten anyone," the ally admitted.
"We were in that meeting, the guys have guts, they have said that come what may they will make money before August 9 2022. "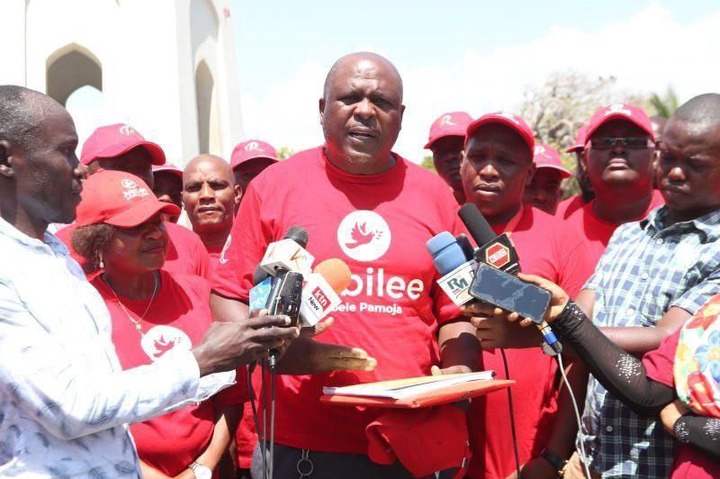 A senior officer at Jubilee headquarters disclosed that the two officers have been working so closely with other officials in Nairobi and other regions to extort money.
Waithaka is also said to have pocketed a huge amount of money during the recent police recruitment.
"Yes it's true we have been monitoring them so closely and huge amount of money exchanged hands during the recent nominations, many people were extorted money. Waithaka and Akwaka should be held accountable." She commented.