Read Time:
2 Minute, 19 Second
Disgruntled residents of Taza lane city park drive in Parklands, Nairobi, have continued to raise concerns regarding ongoing construction of a multi-million housing project within the are which hasn't met the safety procedures including a sewer line that will help protect the environment.
Despite going to court and raising the matter with the relevant government bodies, the developer has given the issue a deaf ear and scaled up work at the site without adhering to health, approval procedures and other serious concerns. A spot check at the site revealed that a truck company is part of the mix and we shall be revealing the same with factual details in our next revelations.
Residents claim that the project has not fully complied with the required laws and hasn't clearly indicated how its sewer system will operated, given that the area is a residential estate.
They even raised alarm on how the out-going NMS approved development of 91 4&3 bedroomed apartments without the required documentation.
"Just check how it is flowing, they don't have a proper way of dealing with this mess, we have been getting orders even from our courts but the developer has been ignoring them," said one of the residents regarding a burst sewer line.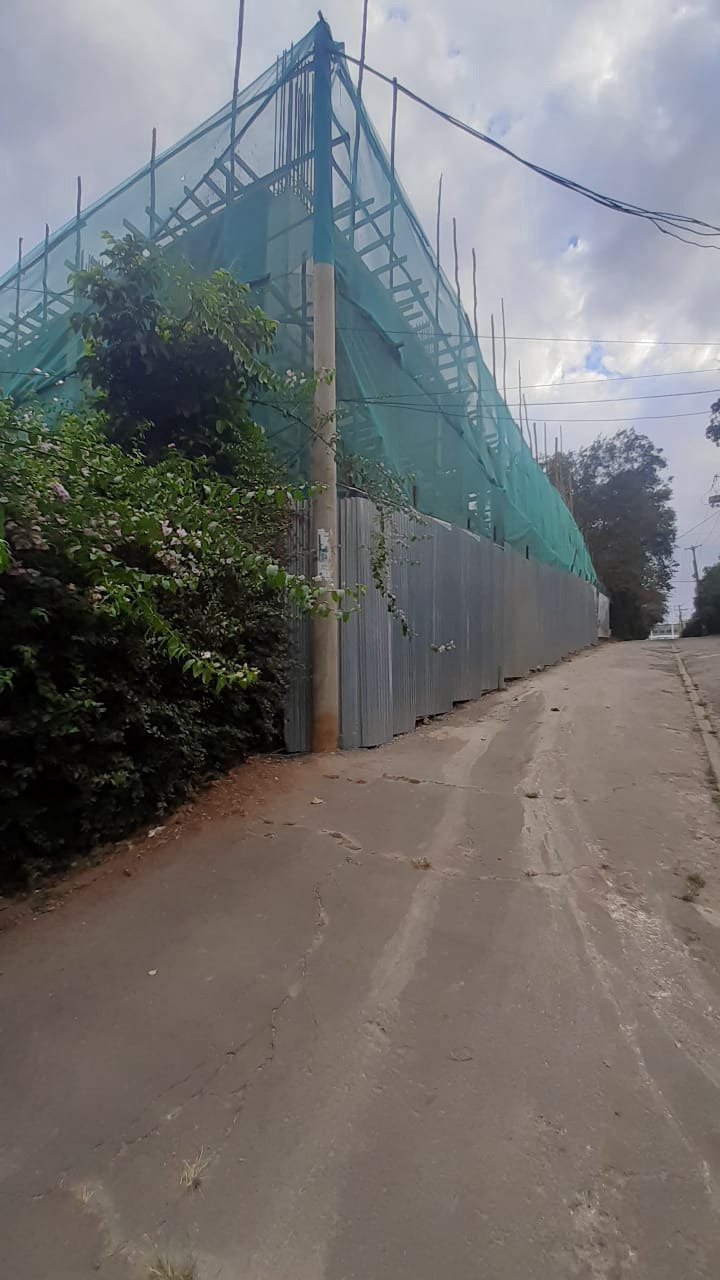 The apartment is set to accommodate more than 700 people once completed hence raising concerns of how the owner plans to deal with waste.
Ironically structural engineer's letter and also the Architect's letter earlier confirmed they have not been involved in the project from the start yet their names were posted on the site board to hoodwink the public on the project legality.
"We refer to the above matters. I hereby confirm that i terminated my services from the mentioned project on May 21,2021 for Failure to sign the contract for work supervision, i confirm that the same was communicated to NCA on the same day, i have been notified that my Name appears on the project sign post . Kindly remove my Name from the project sign post with immediate effects," said one of the engineer's.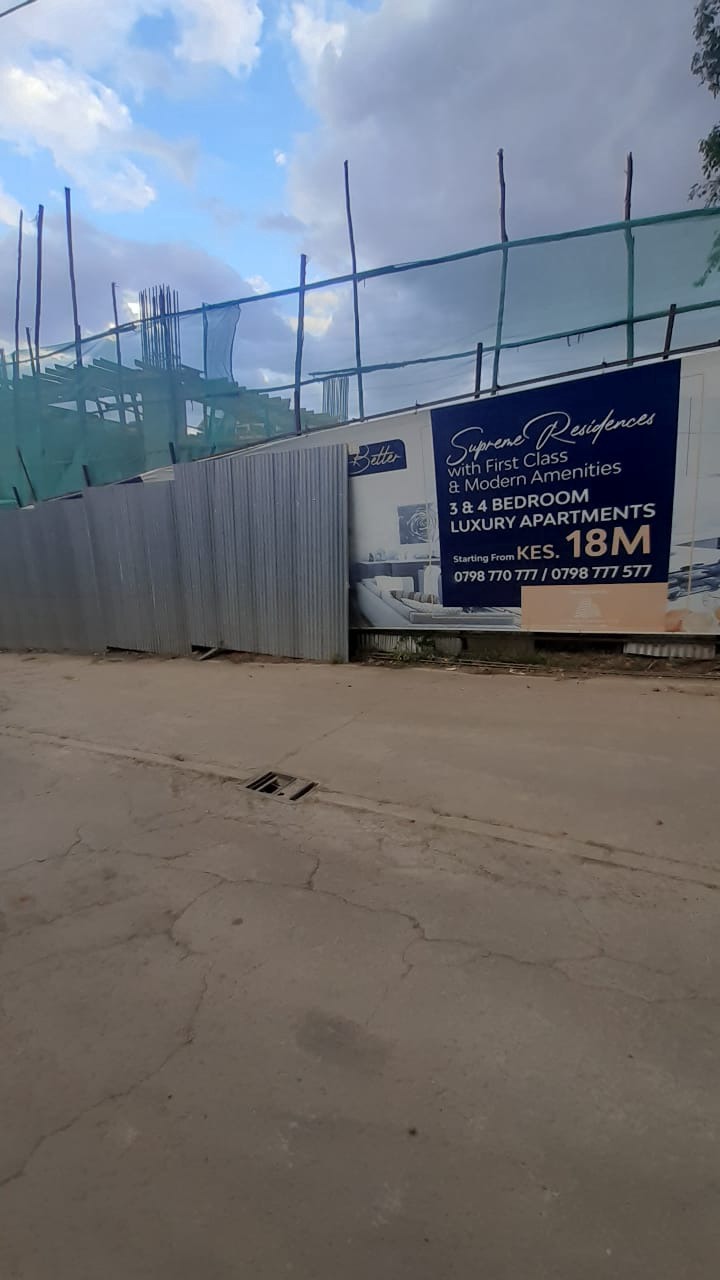 Concerned residents have been asking that NMS and NCA immediately orders for the discontinuation of the construction work until all the safety, health, and environmental concerns are properly addressed.
"We want the authority responsible to act before its too late, let the structures be brought down and allow legal process to take place," Amos Wekesa, a resident said.
Nothing has been done to date, does it explains that in Kenya some people can disregard the rule of law and do what they want? A city lawyer asked.
The complainants further complained at the speed with which the building was being done pointing at a possible collapse if the same isn't addressed.